The Oscar Arias, Rodrigo Arias, Laura Chinchilla
 Jose Figueres, Fernando Zamora, Luis Solis... PLN Presidential Fantasy & Chorizo (bribe) Club 
It's PARTY TIME!! with Oscar and Rodrigo Arias
Your Invited!!

Join us now. We lie to everyone, we get big fat chorizos (bribes) - or else, we threaten and beat citizens, steal public funds, rob money from you, control the press, we threaten families, violence against women, blackmail businesses and use the Presidential Police (narcomafia), to get our huevo. We are papudos. Tenemos mucho huevo

Come to our GRAND FIESTA OF THE YEAR with Oscar and Rodrigo in our BIG BAD BLAST of the year.
  Beer, mota, male stippers (maripepinos), gold from crucitas, pedo de chancho, chirrite, agua de sapo,         4 plumas and a free rifa with money we ripped off from BCIE and beautiful HOT HOT girls.
Tiene suenos mojados. Oscar and Rodrigo have an invitation for you.
Your Wet Dreams come true.
"Chorizo" or sausage translates to "pay offs" or 'bribes"


• A través de sociedad, pese a prohibición del Código Electoral
DIPUTADO OFICIALISTA PUSO CASA CLUB AL PLN
María Siu Lanzas
msiu@diarioextra.com
Fotos: Marcos Valderrama/Mauricio Aguilar
El diputado oficialista Óscar Alfaro puso a disposición del Partido Liberación Nacional (PLN) una casa registrada a nombre de una de sus sociedades para que funcionara como uno de los clubes de campaña de Laura Chinchilla hacia 2010.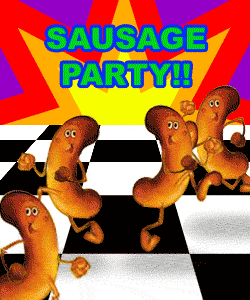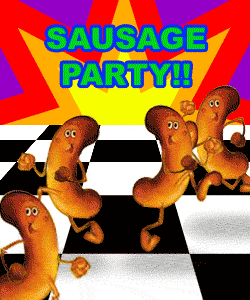 Chorizo (Bribes) Party at the PLN Presidential Club of Oscar Arias, Rodrigo Arias, Laura Chinchilla and Luis Paulino Mora.   

El Código Electoral prohíbe expresamente en el artículo 128 a las personas jurídicas de cualquier naturaleza y nacionalidad efectuar directa, indirectamente o en forma encubierta contribuciones, donaciones o aportes, en dinero o en especie, para sufragar los gastos de partidos políticos.

La casa, ubicada a pocos metros de la Asamblea Legislativa, está registrada a nombre de Chicharrin Sociedad Anónima, cédula 3-101-136-704, la cual es presidida por Alfaro, quien se desempeñó como coordinador del Comité de Campaña del Cantón Central de San José.

Anteriormente la propiedad pertenecía a Carlos Quirós Coto, quien dijo vía telefónica a DIARIO EXTRA no recordar a quién se la vendió. Sin embargo Chicharrin aparece como la dueña del inmueble desde hace más de cuatro años.

El periódico de más venta en Costa Rica intentó localizar a Alfaro para consultarle su posición respecto al tema, pero pese a los repetidos intentos su celular permaneció apagado y no hubo respuesta en su despacho en el Congreso.

José Ángel Parra, periodista del legislador, quien a su vez trabajó para la campaña del PLN, informó que el diputado no respondería a más consultas del tema.

El artículo 274 del Código Electoral estipula que se impondrá una pena de prisión de 2 a 4 años a quien en nombre y por cuenta de una persona jurídica nacional o extranjera contribuya, done o realice aportes, en dinero o en especie, a favor de un partido político.

La condena también se aplica a quien realice contribuciones, donaciones, aportes directamente a favor de tendencias, candidatos o precandidatos oficializados por el partido político, evadiendo los controles de las finanzas públicas, y a quien haga todo esto a través de terceros.

El Código Electoral no exime de responsabilidad a los miembros del Comité Ejecutivo si se aplicara el artículo 275.
La legislación indica que se impondrá pena de prisión de 2 meses a 1 año al tesorero del Comité Ejecutivo Superior del Partido que omita llevar un registro de actividades de recaudación de fondos, incluidas las tendencias y los movimientos.

De igual modo, la pena va de 2 a 6 años de prisión para el miembro del Comité Ejecutivo Superior del Partido que tenga conocimiento de contribuciones, donaciones o aportes, contraviniendo las normas establecidas en el Código Electoral.

Esto se aplica a responsables o jefes de campaña, así como a candidatos y precandidatos.

"NO SABÍA QUE ERA DE ÓSCAR ALFARO"
Antonio Calderón, secretario general del PLN, firmó la autorización para el funcionamiento de ese club de campaña y tras ser abordado ayer por DIARIO EXTRA respondió que esto era un trámite normal de carácter administrativo, pues él tenía a cargo la solicitud de inscripción de los clubes.

"No. Yo no sabía que era propiedad de Óscar Alfaro", respondió Calderón tras ser consultado acerca de si sabía de quién es esa propiedad y corroboró que efectivamente las sociedades no pueden hacer donaciones a partidos, según lo establecido en el Código Electoral.

"Que quede claro, en ese trámite aparece la firma mía, pero igual lo hice en todo el país", agregó Calderón.

En el caso de la pasada campaña electoral del PLN, el tesorero del Comité Ejecutivo Superior del Partido era el mismo que el de campaña, según Calderón, es decir, Jorge Walter Bolaños, actual director del Banco Centroamericano de Integración Económica para Costa Rica. Calderón también confirmó que el PLN no registró ningún pago de alquiler a Alfaro o Chicharrin S.A. en dicha campaña. La casa está sobre la calle 19 y colinda al norte con la Logia Masónica de San José.

¿QUÉ DICEN LAS REGLAS?
Artículo 128: Se prohíbe a las personas jurídicas de cualquier naturaleza y nacionalidad efectuar, directa, indirectamente o en forma encubierta contribuciones, donaciones o aportes, en dinero o en especie, para sufragar los gastos de partidos políticos.
Artículo 274: Se impondrá una pena de prisión de 2 a 4 años a quien, en nombre y por cuenta de una persona jurídica nacional o extranjera, contribuya, done o realice aportes, en dinero o en especie, a favor de un partido político.

Artículo 275: Se impondrá pena de prisión de 2 meses a 1 año al tesorero del Comité Ejecutivo Superior del Partido que omita llevar un registro de actividades de recaudación de fondos, incluidas las tendencias y los movimientos. De igual modo, la pena va de los 2 a los 6 años de prisión para el miembro del Comité Ejecutivo Superior del Partido que tenga conocimiento.

Fuente: Código Electoral